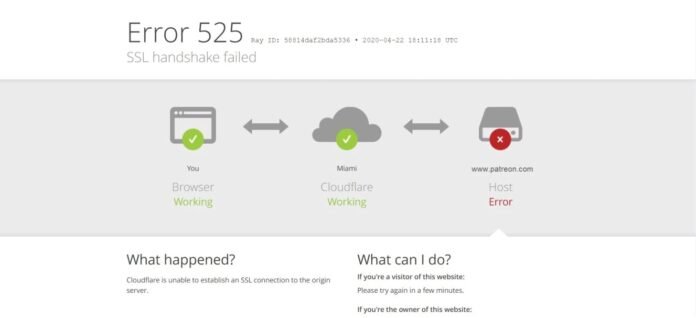 The Cloudflare service has experienced severe instability this Friday afternoon, and with it, several of the websites and services that were temporarily off the air. Sites like Patreon was one of them, and it is that this happened with millions of websites from different parts of the world.
Cloudflare, Inc. is a US company that provides a content delivery network, Internet security services and distributed domain name server services, located between the visitor and the Cloudflare user hosting provider , and acting as reverse proxy  for websites.
What was the failure that caused Cloudflare's crash?
The problem has affected the operation of many websites, while some services were inaccessible, including Discord, Feedly, Patreon, Politico, Downdetector, Shopify, Riot Games and League of Legends.
In a very short time, Cloudflare commented that it realized the flaw that hit the API services of the tokens , saying that it has affected them, at least, 12 of the data centers that are scattered around the world.
After the Cloudflare programmers have identified the problem, they have set to work to fix it. At least a high percentage of websites have already returned to normal operation , alongside other websites. Twenty minutes later, the company released the following note:
"In the afternoon, we find out that some parts of the network are disrupted. It is not the result of an attack. It seems to us that it is a router of our global backbone network ", they announced to have solved the fault with the routes in poor condition that have made some areas of the network unavailable" We believe we have solved the problem and we are already in the supervision of systems and stability from now on. "