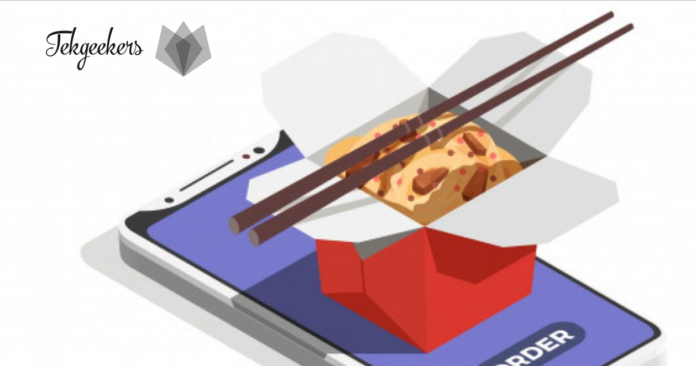 Hangry? Want food delivery at home?
Over the years, the food industry has changed dramatically and observed many changes throughout its history. With a revolution in technology and since the start of online food delivery, it has reached a new level than it has never led before.
More and more small or big restaurants opening every day. Also, with the help of food ordering apps, the food industry growing fast pace. With more restaurants offer online food services, it's the norm for customers to dining occasionally.
It is good and bad news for your delivery business .The good news is that your delivery services are in high demand and the bad news are more delivery services are trying to capture their demands. Therefore, it is essential to adopt good marketing strategies for your business with the new technology. Here are we listing how to promote your food delivery business with a social media platform.
About Social Media
This is unfortunately age of the social media. Social media offer great potential for your growing business. There is not any single person between the age of 18 to 25 not using any social platform. People are connected with one of the social media platforms.
Using social media, people can interact with each other and know more about new things. With social media, you can advertise your business services. Use paid promotion social media available on a different platform to attract more people. With the proper social platform, you can attract more customers to your business than any other idea.
With social media, your customers are informed about new additions in the menu of the restaurants that receive most of the orders through an application. You can share promotional deals and exciting offers to attract more customers with minimal effort.
There are many social platforms like Facebook, Twitter, Linkedin, Snapchat and Instagram. Let's see how to attract more customers with this platform.
Facebook Marketing
Facebook is one of the largest social media sites in the world with the largest users. If you use Facebook ads to reach an audience, you are certainly on the right track to bring the right audience to your food delivery business.
There are a variety of marketing techniques and ads that you can use on Facebook like images ads, video ads, slideshow ads, etc. You can show your product and services with video ads and slideshow ads to attract more customers.
With Facebook, you can target your local community. Also by offering the best deal and offer; you can help your community to get the food with the best deals.
Instagram Marketing
Nowadays, Instagram is one of the popular social media platforms. With the increased popularity of Instagram, it's the best way to promote your food delivery business.
There will be lots of competitors from the other brand even if you handle your post creatively. So, you have to follow the best tips to make customer engagement with your brands.
With Instagram marketing, you can share videos, promote your post, ask for the vote with the Instagram poll and other activities to make your brand stand out.
Snapchat Marketing
Snapchat only uses for snaps and having fun by users once in while. But, the scenario has changed. Snapchat is the eye of marketers and advertisers for marketing and advertising activities for various brands. So, it's only the best way to promote your food delivery business with Snapchat marketing. 
With Snapchat, you can reach the target audience in the best way. 
Twitter Marketing
The audience engagement rate here is limitless. You can quickly come under the trending hashtag if your Twitter ads are loved by your customers. You can use promoted tweets, search ads, video ads, and more to target your audience.
Using the paid ads on Twitter, you can reach your audience in a direct way than waiting for an organic search. Also, you have to twite at the right time to reach the targeted audience. 
Another way to create engagement with your followers is to ask questions about services. You can do this by creating a survey on Twitter or just ask questions to people.
Linkedin Marketing
Linkedin has a reputation for being sombre, that doesn't mean that you can not be used for something exciting like promotion your food app. 
The first step for Linkedin marketing strategies, you have to create a genuine company profile. Once you were done with your profile, the options set up to create a company page will automatically add.
Also, you can join similar groups, engage in conversation, stay regular with your status update and use paid for ads to reach the audience.
Conclusion:
The secret to a successful business is not doing what successful people have done, but avoiding the mistakes made by a business that has failed.you have to use social media platforms for marketing. Social media is the best way to promote your food business.