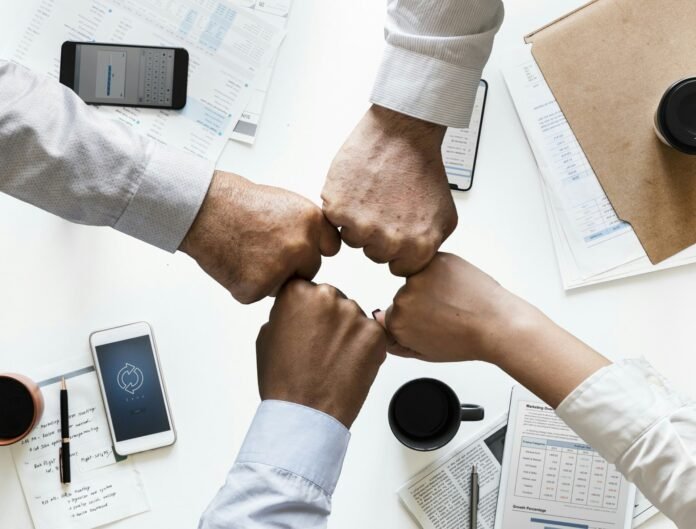 Business process management is crucial regardless of the size of your business. BPM helps business owners and managers analyze all the operations individually and in total by identifying areas where improvement is needed. It plays a vital role in making businesses more efficient.
Poor business procedures can wreak a company's health if they are left disorganized unproductive. If left unchecked, they can deplete financial and human resources, decrease the business's revenue-generating capacity, and possibly lead the company to run dry and close down. Therefore, it is essential to improve managing them by identifying problems and fixing them on time. That said, listed below are a few tips to help you improve routine processes and workflow in your enterprise. These tips aren't specific to a niche and can be used to fix a host of methods that need immediate attention.
Hire a professional to help you out
Specialized tasks require expert knowledge and experience. Therefore, if you want to improve your company or business's workflow processes, consider hiring someone with the appropriate skillset and know-how in your team. A professional BP analyst will evaluate the overall workflow, identify loopholes, and suggest ways to cover them up and improve the processes. Ensure that you have your HR manager pen down the perfect business process analyst job description and begin hunting for potential candidates to fill up the job role. 
Identify what works best for your business
Cluelessness can lead you to make more mistakes than improvements. Therefore, connect with people who are directly involved with the process you intend to fix. It will help you understand and analyze where the problem lies and what must be done to fix it. Ask for your workers' feedback since they're the ones invested in the said process for the better half of the day. They can give you valuable insights so you may know what tasks and procedures are calling for streamlining.
Create a baseline and set goals
Once you've identified what aspect of the workflow needs improvement, you must then decide where you want to start and where you want to reach. It is wise to begin with gathering essential data before you plan to make significant changes. This information will give you a good place to start and will help you set actionable goals. Without reasonable goals, you will not know how to measure the success of your efforts to make improvements. You can always take the SMART approach.
Make it a collaborative effort
Working in silos can often hamper business processes and stunt opportunities for growth and improvement. Therefore, when setting out to fix a problem, ensure it is a collaborative effort. Doing so will open up more possibilities, and you will be able to assess issues from multiple angles. If needed, you can create a cross-functional team of individuals to analyze your business processes. This way, you will have different perspectives from various departments within the company. For instance, if you need to improve financial operations, consider creating a team with employees from the marketing and administration departments. Building cross-functional teams will enable you to develop a 360-degree solution to drive improved results.
Invest in automation
If you're still using manual and outdated methods to carry out work in your business, it's about time you ditched such practices and embrace automation and technology. Automation holds the key to business process improvements and management in the future. It is one of the most effective and fastest ways to maximize your business' efficiency and ensure that every business process generates the best ROI. 
For instance, if your client services department spends hours collecting contact information from possible business leads, consider incorporating chatbots. Chatbot software can automate the process of collecting initial lead information, giving your sales team more time to focus on more essential tasks such as analyzing sales data to help the marketing campaign push the right products.  Similarly, if you're still using paper-based accounting processes, consider automating them with the help of focal accounting management to ensure seamless and error-free accounting and bookkeeping. 
However, not only does automation help to improve outdated ways of conducting business, but it also helps to cut down operational costs.
Implement new procedures
Once you've identified problems and ways to fix them, it's time to put your new procedures into effect. However, this may not be as simple as it sounds. Implementing new methods requires creating awareness and staff training. Putting people first is an essential part of good change management. Therefore, invest in updating them with the information on the new way of doing and managing things. Also, inform them about new objectives and KPIs. Doing so will make them familiar with the new workflow. 
Encourage feedback
It is also essential to encourage feedback after new business methods are in place. Cultivating an environment where your staff feels empowered to share honest opinions is vital for developing effective business processes. Make it clear to your team that new methods are not entirely set in stone and that there is always room for continuous improvements. Schedule regular meetings with stakeholders to receive input on how the process is going (or isn't going) and what you can do to make it better.
Conclusion
Poorly managed business processes can be a significant obstacle in your operations' overall efficiency and productivity. In the long run, it will deplete resources and diminish your ROI. However, this article mentions a few tips you can use to improve your business processes. Consider hiring a professional to analyze pitfalls and suggest improvements. It would help to create a baseline and identify SMART goals. Ask people directly involved with faulty processes to develop a better understanding of the situation. You can make the entire effort a collaborative one by creating cross-functional teams. Consider automation as a simple solution to replace methods that are dated. Last by not least, implement changes and collect feedback for further improvements. Following these tips will enable you to run more efficient operations and generate more value for your business.