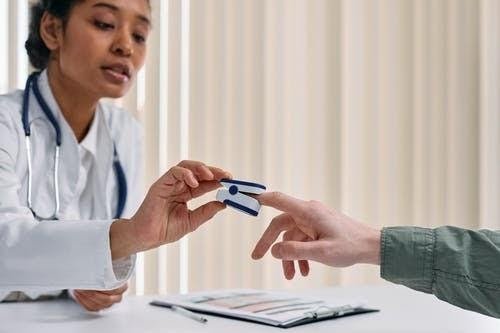 The pace of technological change in hospitals and other medical establishments has accelerated over the last decade, and it won't stop anytime soon. As a result, digitalization in healthcare is no longer simply a trend; it is a reality, driven by rapid advances in medicine and the information and communication technology (ICT) fields. 
The accelerated exchange of patient data revolutionizes the practice of medicine. All parties in the healthcare system benefit from this. In addition, telemedicine can fill some of the gaps in the delivery of healthcare services. 
That is especially true in rural areas due to the rising prevalence of chronic diseases and multimorbidity, the decreasing number of physicians, and long distances between doctors and patients. 
eHealth – A Revolutionary Breakthrough in the Medical Field
Acceptance of eHealth as a management tool is the key to its success. Telemedical services must be user-friendly, efficient, practical, and legally secure to be lucrative for the patient and the medical source.
Telemedicine gained traction through training and continuing education of healthcare personnel. The delay in telemedicine use is a partial lack of reimbursement and interoperability among different medical technology systems. 
A few years ago, Telemedicine pilot projects demonstrated the usefulness and effectiveness of the method. Also, they provide a structural foundation for upgrading services to cater to the different requirements of the patients. 
Nowadays, we're witnessing the future of healthcare with advances in digital healthcare technologies, such as AI, VR, AR, 3D printing, robotics, and nanotechnology. However, to control technology, we must become familiar with the latest developments. 
Healthcare workers need to embrace emerging healthcare technologies to remain relevant in the future. Because of this reason, most healthcare workers, primarily nurses, have to advance their qualifications. 
And with the advancements in technology, enrolling in an online MSN while continuing their job is easy. Online degrees help healthcare workers stay up to date on the skills needed to pursue leadership roles while gaining required experience through their careers. 
Telemedicine
The field of telemedicine, which involves consulting with a health professional by phone or video, is snowballing. In fact, WIRED reports that over a million patients used telemedicine services last year. Moreover, telemedicine is more affordable than face-to-face visits. 
It doesn't require sick people to go out in public, endangering others. In addition, it can make healthcare more accessible to the elderly or rural residents without easy access to healthcare. According to the Health Affairs Blog, about 10 percent of doctors work in rural areas – which is a serious issue given that more than 19 percent of Americans live in rural areas.
Even though telemedicine may revolutionize healthcare in the future, it is currently far from perfect. To cut total health care costs, people must use telemedicine to replace in-person doctor visits. 
However, a recent study found that telemedicine consultations replace office visits only in 12% of cases. As a result, many people use telemedicine to supplement their office visits rather than replace them. 
Moreover, many people who would benefit from telemedicine can't access it at all. More than half of rural Americans lack access to broadband internet for telemedicine, according to a 2015 FCC report.
Technology That Makes Healthcare More Accessible For Non-English Speakers
In 2015, the U.S. Census reported that 25 million Americans were "limited in English." The difficulty communicating with doctors and other medical staff represents a significant health risk for Americans with limited English proficiency. 
Medica's distinguished chair of health policy research, Glenn Flores, told Smithsonian.com that language barriers impact health status, use of health care, satisfaction with care, quality, and safety.
It is the law for federally funded hospitals and clinics to provide translation services to patients. Still, many do not provide such assistance, causing potentially dangerous miscommunications. According to the Atlantic, more than half of people who need language interpreters in medical situations don't receive them.
Technology may be able to fix the problem. The market offers several apps designed specifically to translate medical terms between languages. These apps are not a solution, as they lack the accuracy and nuance to provide accurate translation in a medical setting. However, experts believe that this type of app might make sense as a translation tool in the long run.
As a result, many hospitals use technology to connect patients to human medical interpreters, both by phone and video conference. By using remote interpretation, patients in critical condition do not have to wait for in-person translators, and they receive accurate translation (not from family members or untrained interpreters).
Turn Your Smartphone Into A Mobile Clinic
With a smartphone, you are essentially carrying around a handheld computer. Tech companies are taking advantage of that by developing apps and mobile gadgets that can turn your phone into a medical device. This will eventually replace larger, expensive equipment.
Currently, there are numerous health monitoring apps available for smartphones that users can utilize to keep track of their health vigilantly.
Trackers, Sensors, And Wearables For Healthcare
We couldn't ignore health trackers, wearables, and sensors since the future of medicine and healthcare are tied to patients managing their health through technology. We can use them to find out who we are and gain a sense of control over our lives.
For instance, you can easily use fitness bands such as the Fitbit Ionic to monitor your sleep and track your workout. Additionally, you may use it in conjunction with other high-tech apps that allow you to personalize your workout routines with the right exercises for your abilities. 
Whether you are interested in managing your weight, reducing stress, improving cognitive abilities, or reaching a fit and energetic state, you can find the device that's right for you! This new generation of tech-driven devices places the focus on the patient. They give people the power to manage their health by monitoring them from home and sharing their physicians' results.
Final thoughts!
A massive Healthcare system overhaul has been long overdue. Some people might resist the concept of using the living room as an exam room or question the efficacy of at-home testing, but these solutions were born out of long-standing needs. Consequently, people demand more control, flexibility, and affordability from their healthcare providers.
Healthcare providers need to embrace these changes, learn from them, and find a way to integrate new offerings with quality primary care. If we build on where we are today, we will be at the forefront of improving patient care in the future.