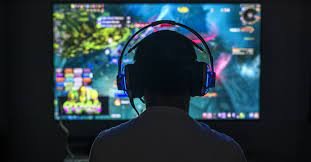 Technology is playing an important role in the success of online casino games. The technology helps to make things easier for players and they will not have to worry about the security and other aspects of the game. Some of the technology that are being used are payment systems, virtual reality and geolocation tracking.
Virtual reality
Virtual reality is one of the latest trends in online casinos. With the introduction of this technology, online casinos are able to offer a more immersive gaming experience to their customers. This is a big step for the gambling industry. It also opens up new revenue streams for online casinos.
The first VR casino was developed by Microgaming. This company is a leading innovator in the casino industry. They have developed software for both desktop and mobile platforms. They also invented the first ever VR roulette prototype.
Other games that use the new technology include racing simulators and shooters. There are even sports and table game versions of these games.
The main problem with the VR devices is the quality of the graphics. As it becomes more popular, this will likely be addressed. However, the cost of purchasing a VR headset is high.
Artificial intelligence
Artificial Intelligence in online casino games is an invaluable tool that can provide an enhanced player experience. Using machine learning techniques, casinos can use AI to analyze massive amounts of data and provide personalized suggestions for players. In addition, these programs can help ensure a more secure gambling environment.
A number of casinos are incorporating chatbots into their websites to offer better support. They use machine learning to respond to questions and concerns in real time. These systems can be programmed to answer basic questions, as well as deal with more complex issues.
These automated systems can save casinos significant amounts of time and money. They can also help casinos track customer spending patterns, which can be helpful in improving services.
Additionally, these programs can help casino gaming operators identify players who are displaying problematic behaviors. This can prevent these gamblers from causing further damage to their wallets.
Geolocation tracking
There are several methods that casinos use to verify that players are in the correct state and that they are eligible to play. This technology is called geolocation.
Online casinos need to know where their players are to ensure that they are within their legal jurisdiction. In the US, this means that the casinos have to use a product that monitors and detects the IP addresses of all their customers.
To do this, the casino must install a software plug-in that will track the location of each user. The technology is used to verify that the player is in the correct state to place wagers.
The technology uses GPS and Bluetooth beacons. While the accuracy of the technology varies, the results are generally accurate within a few feet.
Payment systems
In order to deposit and withdraw money at an online casino, you will need to use a payment system that's easy to understand and safe. Fortunately, there are several options available for you.
Among the most common are credit cards, bank transfers, e-Wallets, and prepaid money cards. All are safe and reliable, but if you want a more secure option, you might consider a cryptocurrency. These are a form of digital currency that provides anonymity for both the casino operator and players. Increasing numbers of casinos are accepting cryptocurrencies.
Credit cards are a great way to fund your online casino account. These are issued by local banks, so they are both convenient and secure. The risk of chargebacks is minimal. They're also easy to use.
Security
It is imperative that online casino games be a safe environment to play. The best online casinos offer players a number of features to protect their accounts. For instance, encryption is used to secure the information that players enter. This protects their personal information, money and transactions.
Besides using encryption, safe online casinos use random number generators (RNGs) to produce a random outcome on each game. These RNGs are tested to make sure that they are fair and provide an equal chance of winning.
A number of reputable online casinos employ independent testing agencies to certify the safety of their software and RNGs. These testing agencies include Gaming Associates, eCOGRA and GLI.
These organizations have professional, expert teams of communication engineers, compliance engineers and software developers. All of them have experience with a variety of nuances of online security.