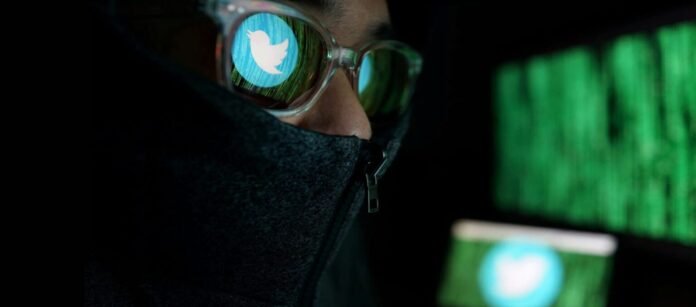 Popular Twitter accounts suffered a simultaneous attack yesterday and published a bitcoin fraud . Tweets from the profiles of Bill Gates and Elon Musk said that they would donate cryptocurrencies to their followers, they only had to send a certain amount and the money would be returned twice.
Of course, this is all an unprecedented scam and the person will never get the bitcoins back.
Celebrities who were affected by the attack
A tweet from the account of @elonmusk , one of the first affected, said: "I feel generous for COVID-19. I will duplicate any bitcoin payments sent to my bitcoin address in the next hour. Good luck and stay safe out there! "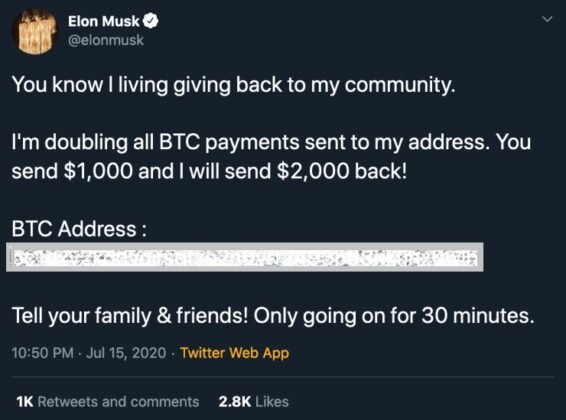 The message was removed, but it appeared minutes later: "I am giving bitcoins to all my followers. I double all payments sent to the address below. " On the @billgates account , with 51 million followers, the tweet was as follows: "I double all payments sent to my BTC address in the next 30 minutes. You send me $ 1,000, I give you $ 2,000 back. "
The tweet had over 2,000 retweets before it was removed. The attack was even carried out on the verified account of Apple , which had not published any tweet until then. Other celebrities affected by the attack were former US President Barack Obama, Michael Bloomberg, candidate Joe Biden, rapper Kanye West, and billionaire Warren Buffett.
The coincidence or pattern here was that all profiles have the Twitter verification badge.
Twitter is investigating the case to find the culprits
Gemini exchange co-founder Cameron Winklevoss, who was also hacked into his profile, says the company's account used a strong password and two-step verification feature , which is one of the safest ways to protect your information. personal or is we believed.
What makes this worse is that the BTC account that was published in the tweets received 12.8 BTC, which is equivalent to about 103 thousand euros approximately . As expected, many fell into the trap, and part of those bitcoins have already been transferred to other accounts.
"We are aware of a security incident affecting Twitter accounts. We are investigating and taking steps to fix it. We will update everyone shortly. Twitter Support"
After the incident , Twitter accounts with the verified profile seal were no longer able to post tweets. Regardless of the content of the tweet, the social network reported that the request "appears to be automated," blocking delivery of the post. The error message appeared both in the web interface and in third-party applications.