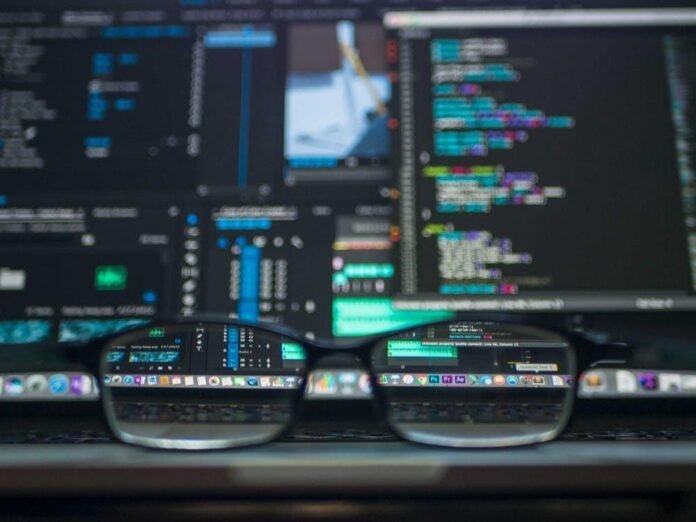 Today, there is a wealth of information available to businesses. All thanks to digitization – data has become the foundation of the business world. Every minute, marketers interact with data concerning vendors, customers, and employees. Similarly, entrepreneurs have access to data available on social media and digital platforms. However, this information would only be of use if you can convert raw data and make sense of it. 
Data analytics can provide critical insights that can help entrepreneurs grow and expand their businesses. It unfolds trends and patterns in the industry, allowing you to keep pace with changing business landscape. In addition, analytical tools reveal the company's health, giving a clear idea of whether you are on the road to success or crisis. Alongside facilitating decisions, having access to data can go a long way in a business's success. Hence, if you haven't been reaping the benefits of data, give it a shot now. 
You can utilize data to drive marketing insights, recruit talent, or improve supply chain management. Likewise, it can help with risk management, personalization, and much more. To learn more about this, let's have a look below. Here we are highlighting six ways how you can attain business growth with data. 
Provides Marketing Insights 
Believe it or not, businesses have lost millions creating the right strategy to increase conversions. With data, you can match your business model with customer expectations and develop appropriate marketing strategies. The exclusive data insights will unfold digital forums that produce the optimal results. Likewise, it will disclose the media formats with the highest engagement rates, allowing you to upscale content marketing efforts. 
However, understanding these data patterns requires expertise and analytical know-how. So, why not learn the ropes? If you have a bachelor's degree, opt for an mba in analytics to capitalize on data. It will provide you the essential capabilities and skillset to efficiently utilize data for optimum business growth. In addition to marketing insights, you can learn about customer behavior and their buying patterns. In turn, you can create targeted and focused campaigns for audiences. 
Finds Ideal Demographic
For businesses, the digital marketplace is their oyster, but unfortunately, you can't target everyone. You have to pick an ideal demographic – the people who have a genuine interest in your product or service offerings. Fortunately, analytics can make this process super convenient. Analytical tools generate data from the existing customer base and social media, two of the most valuable sources of information. In addition, you can also study your competitor's audience with the help of analytical tools. 
Moreover, marketers have an option to integrate analytical plugins on the website. It helps in understanding user behavior, providing opportunities to serve customers better. For instance – if data shows customers turning away at the checkout counter, the delivery costs might be high. Hence, you can fix this issue at the earliest possible to avoid losing more leads. A proactive approach improves efficiency, setting up the business for success. 
Helps with Talent Acquisition & Retention
When we talk about attaining business growth, it is essential to attract talent. You might think of making different job calls for a more customized approach, but it can be pretty time-consuming. Surprisingly, data analytics can help entrepreneurs with talent acquisition and retention. It evaluates the atmosphere of current job markets while keeping the job openings in mind. For example, if the job roles require young and enthusiastic recruits, analytics will target millennials. 
Moreover, analytics can give information regarding compensation packages. It would look into salary packages and benefits of similar job openings, allowing you to offer market-competitive wages. Alongside deciphering different employee demographics, data can help in refining employee scheduling. Thus, it ensures your business thrives with competent recruits. 
Improves Vendor Management
Having vendors who offer subpar products with consistent delivery delays can drown your business into losses. It might be challenging to find new suppliers, but nothing is impossible with the help of data. Analytical tools can help business owners compare vendors in the region and identify the best ones for your business. From prices to quality, the analytics compare every piece of information to get you the best deal. 
Sometimes, vendors quote the exact prices of products but have gapping differences. Data can identify these glitches to ensure you don't settle for an unfavorable deal. Besides this, it can combine vendor services so that your company enjoys incredible pricing, quality, delivery, and security. Perhaps, the supplier offering quality products may not have the best logistics system. Thus, you can hire a third-party logistics service provider to avoid any delays. 
Creates Mass Personalization 
As people give away so much information online, they expect brands to treat them as individuals. Instead of targeting the audience in clusters, think about offering a personalized experience. You can set up automated tools to personalize email marketing content. Similarly, data analytics can help in providing a personalized shopping experience. Analytics have records of customer buying patterns and search history, showing products they seek. 
Moreover, you can integrate artificial intelligence with analytics to take personalization to the next level. It would create a 'recommended for you section' on the website, giving personalized suggestions to customers. In addition to boosting conversion prospects, such practices build trust with the consumers, developing a loyal clientele. 
Facilitates Risk Management
In business tenure, entrepreneurs have to deal with unprecedented risks and problems. Sometimes, there is a risk of internal fraud, while often, cyber threats halt operations. For predicting and anticipating risk, data analytics is bringing robust risk management solutions. The big data systems compare internal and external information to identify patterns of fraud. 
At the same time, you can take advantage of predictive analytics to mitigate the likelihood of credit risk. It would provide sources of data to foresee a client's behavior for credit and loans. In case of discrepancies, the company can immediately reject the loan request. Most importantly, analytics can prevent money laundering. It identifies suspicious transactions beforehand and alerts the authorities to take immediate action. A competent financial landscape protects businesses from losses, ensuring financial stability. 
Final Thoughts 
Embracing data throughout the organization offers countless benefits. Entrepreneurs can catch a glimpse of actionable insights, predict demand, and keep up with changing consumer preferences. At the same time, data can improve business efficiency. From vendor to risk management – it can streamline and upscale business operations. Having a capable system with worthwhile strategies will set up the business for success and growth.