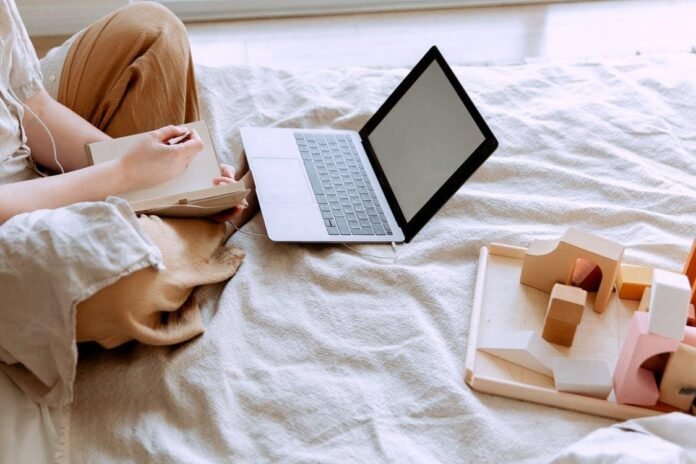 If you sell tangible products, you must have a strong online presence. In this article we will be covering the Best Practices for Running a Successful Ecommerce Website
However, with many competitions in the eCommerce space, it might be difficult for you to get your ground set. You will have to deal with not only the local and regional brands but also with international giants such as AliExpress & eBay.
Therefore, it is very important for you to optimize and focus on every detail of your online eCommerce website.
It doesn't matter what you sell, these best practices guide is useful for everyone.
Whether you're building a brand-new eCommerce website or making changes to your existing website, following these 10 best practices will help you increase conversions for your eCommerce store. You will be able to generate more sales.
1.Avoid clutter
You shall get higher conversional rates by following simple eCommerce designs. Check your home page again!
When a visitor visits your website, what is the very first thing a visitor sees?
There should be a proper point of focus. The visitor's eye must be taken directly to a CTA button or products you sell.
But too much clutter makes it difficult to identify your CTA.
You shall get higher conversional rates by following simple eCommerce designs. Check your home page again!
As you see on the above statics, only 47% of the website feature properly placed call-to-action buttons that take less than 3 seconds or less to spot. The rest of the websites through the CTAs are there, the conversion will be less. You must be aiming for a time much faster than that.
What do you expect your consumers to do when they visit your eCommerce website? Obviously, you want them to purchase your products.
Therefore, make sure your design is simple and appealing. Don't distract people with clutter. It's overwhelming and confusing.
2.Simplify your menus
Menus are a good way to group what you're marketing. But as just mentioned, you don't necessity to overcomplicate things.
Many menu choices will confuse the visitors, ending them from finding what they're hunting for.
Your menu shouldn't be incredibly specific. Instead, use broad wordings to classify your goods.
As an example, let's say your eCommerce website sells clothing with items such as:
t-shirts
long sleeve shirts
sweaters
tank tops
vests
Rather than having 5 distinct menu options for each of these choices, you can group them into one category: "tops".
3.Add a search bar
Let's remain talking about ease.
Now that you've removed a few messes and streamlined your menu options, you'll still need to make extra alterations. Since guests will have fewer menu choices, they'll see more goods when they click on each group.
I know some of you may not have a ton of goods for sale, but other eCommerce websites could have hundreds or possibly thousands of choices to select from.
Forcing visitors to scroll through these selections randomly won't push sales and conversions. That's why applying a search bar is the best solution.
Check out this sample from the Nike ecommerce website:
The business sells thousands of shoes on its site. A search bar makes it easy for its consumers to discover what they're seeing for.
Take a look at what the search for "running sneakers" generated in the example above. As you can see, there are 155 goods that fit this description. That's still a devastating number of pieces to scroll through.
But Nike has extra filters and search results on the left column of its search feature.
This helps consumers slim the options based on parameters such as gender or sport.
If you use this approach, make sure all your goods are visibly marked with the appropriate tags. Then the search results will be perfectly showed for each customer's request.
4.Reduce steps in your checkout process
Once a web visitor chooses to purchase something, they must find it stress-free to complete the buying. It's your job to make it so.
Each extra step in the checkout procedure will surge the probabilities of them aborting the transaction. In fact, 28% of shoppers said they abandoned a shopping cart during checkout as the procedure was too long and complex.
The key here is to get only vital info from the consumer.
Get their billing info and delivery address. That is all you require to perform a transaction.
5.Don't force consumers to create a profile (but cheer it)
As I just said, you want your purchasers to go through the checkout steps as fast as possible.
That's why you must offer a guest checkout option instead of obliging visitors to make a profile. That said, you can still cheer them to make a profile.
Check out this sample to see what I'm speaking about:
Once products are added to a shopping cart, customers can confirm their transaction over the guest checkout choice.
But that doesn't mean you are done trying to cheer people to make a profile.
When the order is being reviewed, the customer can see an express checkout button, but they can't use it.
This option is reserved for consumers who set up profiles.
They can finish the checkout procedure even quicker as all their info is saved in their profiles. Refined features like this inspire profile sign-ups without being irritating or putting too much stress on the buyer.
6.Prioritize SEO
Not everybody who needs what you're selling will visit your website straight
In fact, the study shows that 46% of customers start the purchasing process through a search engine, such as Google.
When visitors search for the specific product, if your website is not on top of the search results, the visitors may end up purchasing the products from your competitor's website. Therefore, it is very important to give more priority to ecommerce seo services to drive more traffic and sales.
Do all in your power to reach the top of Google positions based on explorations related to whatever your brand is selling.
7.Build a list of email subscriptions
You will need to have lots of visitors visiting your website to become a profitable eCommerce website.  But how are you forecasting on driving traffic to your website?
Developing an eCommerce email list is one of your greatest choices. Once you have a subscriber's email address, you can interact with them with exceptional deals and offers to tempt sales.
A great way to improve subscribers is to gather email addresses throughout the checkout process. Here's a sample of this from SAXX:
By default, this box is already checked off. Customers will have to discard this choice if they don't want to be added to the subscriber list.
Once individuals are added to your list, it's the perfect chance for you to send them tailored deals to drive traffic to your eCommerce website and surge sales.
You can even offer an incentive for customers to sign up for emails, such as a reduction of their next buying.
8.Write helpful product descriptions
You cannot sell something with just a name. Each good on your eCommerce website should have a useful description.
But make sure you avoid big blocks of text. Keep these descriptions small and to the fact.
Clarify how the product function by highlighting the key benefits. You don't have to clarify the whole history of the good or how it was made. That won't drive sales.
You can even use bullet points to make it easy for customers to skim through the text and read the description.
9.Go mobile Friendly
Your online store website needs to be optimized for mobile devices.
That's because, in the past six months, 62% of individuals who owned a smartphone used their devices to complete online consumptions.
You can't afford to exclude mobile customers. If you want to take your mobile strategy to the next level, you may even want to consider developing a mobile app for the eCommerce business.
This is a vital way to personalize customer shopping experience. Plus, you can save user info on files, such as their payment options and delivery address.
Now they can check out and finish each buying in just a few steps as opposed to having to enter their credit card for every buy.
10.Display good quality product images
Having an online shop means customers do not get to touch and feel the goods the same way they can at a physical store.
They rely on images to give them a sense of what they're purchasing.
That's why you need to take many pictures from every angle of each good you're offering. I know this seems tiresome, that is why you must use 3D configurator to displace products images from each angle to give customers a real feel of the product.
Zoom in and feature all the top features and benefits.
Conclusion
Operating a well-off ecommerce website is not an easy job.
Luckily, you can do many things to expand your probabilities of driving transactions and keeping your clients coming back for more.
Don't let this list of best practices threaten you. I don't expect you to implement all 10 of these overnight.
That said, you should start to recognise alterations that need to be complete and prioritize the ones you believe are the very important.